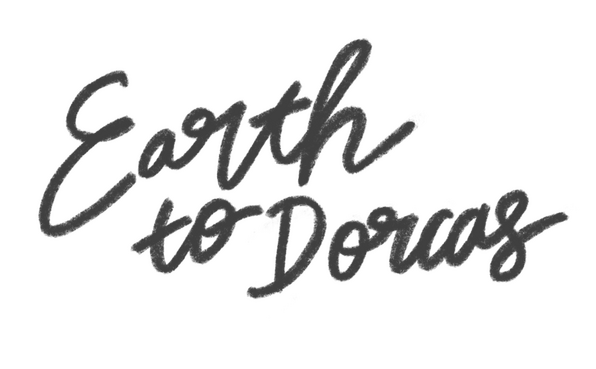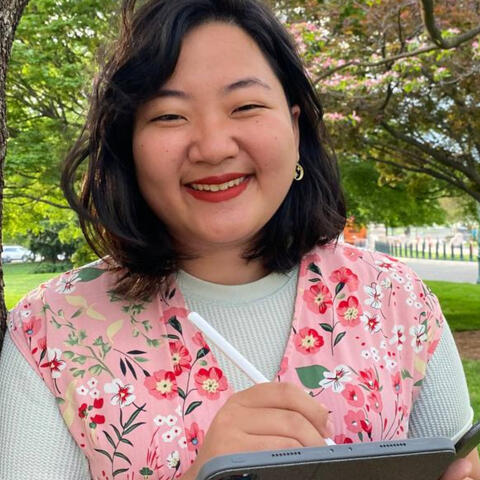 Helluuu! I'm Dorcas 🌸 a storyteller for creation justice based in Singapore 🇸🇬, but also just a fellow human being who cares about the state of our planet and their people.If I'm honest, I would rather not have to use my art to fight against the climate crisis. I would rather it not to be a problem we have to solve in the first place. Instead, I often dream about living in the mountains one day, planting flowers around the neighborhood and having enough time in the day to paint, write fiction and spend time with the people I love.But till then, I constantly find myself stuck in between two worlds - the current one where the systems we're bound to both supports and betrays us, and another one that's green, just and soft. A world that intentionally puts abundance for all at the centre. A world where there are no heroes or villains, just people who are free to love all living beings to their fullest capacities. A world I'm not sure is possible to design, but I know is the right one to lean towards."I don't know if this will change anything, but I know its the right thing to do" 💖 are words I go back to constantly. I hope that these words, along with these stories and artworks, will help guide you in doing the right thing despite not knowing how much impact it can have. Which is the only painfully, unabashedly and gloriously human thing we can do.And then perhaps, slowly, we'd learn how to dance out of the tension together.Onwards,
Dorcas
---
Nature Art Classes
Happily, Ever After?
"Happily, Ever After? Is a collection of illustrated poems on 6 different eco-emotions, in created in collaboration with artist-poet, Grace Siu Wei (@gracefulquills)
Support My Art!
A lot of love and labour goes into environmental advocacy! 🕊️ If you have found my work helpful in some way, it would mean a lot to me if you could support me financially as well 💖 The money would go to physical & mental health treatment, formal environmental education as well as upgrading of art equipment 🎨
---
Writing
---
Media Features
---
Say Hello!